Build Your Nonprofit with
the Incite Difference​
What makes working with Kari different from other nonprofit consulting firms?
Kari can help you discover ways to operate efficiently, fund raise effectively and have a plan for the future. The key to success is the right attention to people that are part of your nonprofit, your fundraising approach and the strategy that leads you there.
Kari works with you to build solid relationships, create processes that work for your organization, deliver WOW-factor fundraising results and helps you navigate the inevitable change that comes to your nonprofit.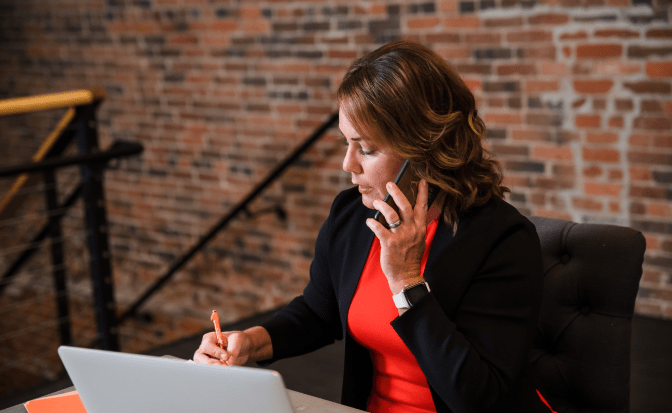 Building leadership with Kari means having a personal cheerleader at your side. Not only has she worked in the nonprofit sector for over two decades, but she's also held multiple roles, including working as a nonprofit staffer, fundraisers, executive director and board member. Because she's walked in your shoes, and understands how difficult filling these various roles can be, and she wants to bring all of her experience to you.
Kari is a firm believer that work culture starts at the top. As a leader at your organization, you're expected to set an example for your staff, consistently maintain the mission, plan for the long term and prepare for the unanticipated.
That's easier said than done.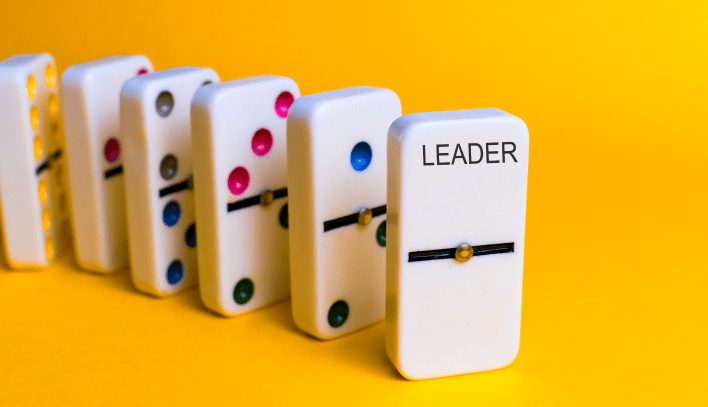 You have a lot of people that can help propel your nonprofit to success: donors, volunteers, staff, board, advisers and partners. While managing and inspiring these vastly different groups isn't an easy task, it is a necessary one to keep your organization afloat.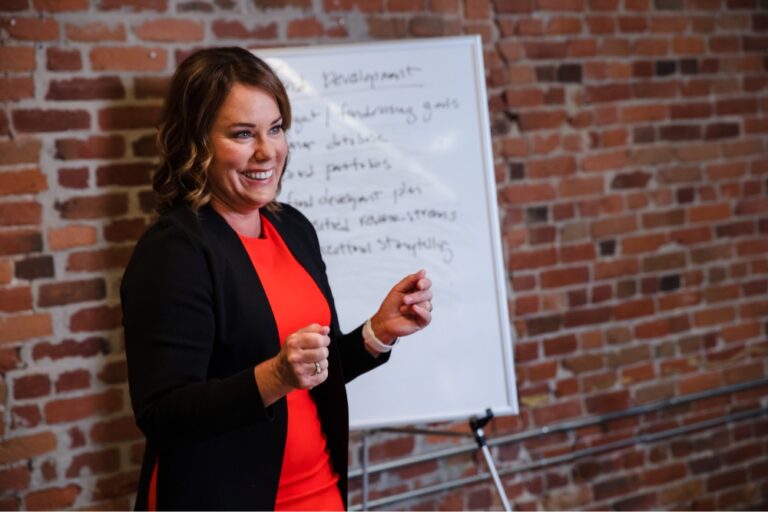 Building with people means developing a collaborative team culture where stakeholders utilize their respective strengths to support the mission. The efforts of volunteers build on the work of staff, which builds on the impact of donors and so on. She'll work with you to engage these groups for improved performance, retention and financial gain.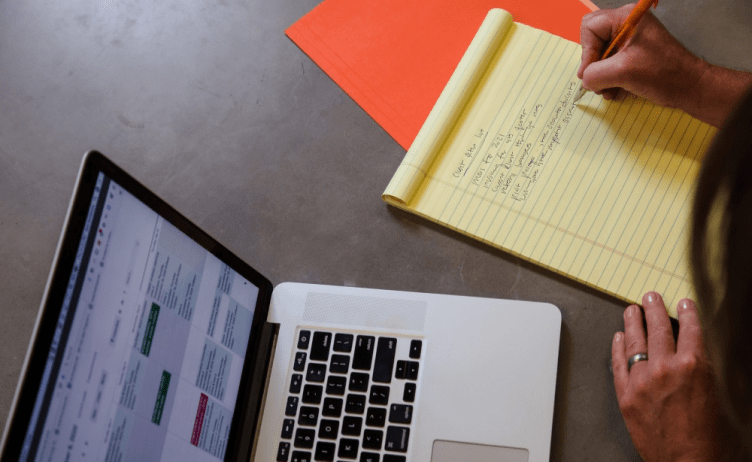 Building with strategy means designing a course of action that uses organizational resources to achieve a major goal. The process involves different stakeholders and a high level of communication to develop an easy to follow strategy. She'll help you facilitate crucial conversations, clarify roles and plan strategically.
You're the type of person who constantly keeps their eyes on the target. In terms of your nonprofit's mission, you're always thinking about the smaller steps you'll need to get there and how you can better serve your communities.
Incite! Consulting knows culture and intention start at the top of an organization.
Leadership is more than a buzzword to us, it's a way of navigating a system larger than yourself.
Our services below focus on the education, development and design of leadership at the head of nonprofits.
Time for a team huddle. Clients looking for staff coaching receive one-on-one sit downs with me, professional development, systematic feedback and support around group dynamics to understand how to better work as a team. This service is all about getting your synergy right.
If you're looking for blunt, honest, real talk when it comes to your leadership style, this coaching service is for you. We'll partner up to observe how you currently manage your organization and staff, how your management affects organizational output and what we can do to make you better. Our partnership will also include conversations around who you are as a leader or executive and who you want to be.
People leave jobs for many reasons but once they're gone, there's still work to be done and their positions need to be filled. Working with me, I'll support your team through the hiring process from start to finish. I'll point out application red flags, help you review resumes, talk you through tough decisions, discuss cultural fits and ensure we're pulling from the right candidate pool from the start.
When an organization is between Executive Directors, feelings of instability are common which is why having the right interim Executive Director is key. You need someone to keep the mission on track and motivate staff during this time of change. But who should that person be? With my more than twenty years of experience in the sector, I've seen organizations through several interim executives and understand the unique qualities required to lead when a nonprofit is in transition.
Succession Planning is a conversation most nonprofits want to avoid but a necessary one to have. Executives retire, or sometimes move onto new opportunities, leaving your organization's staff open to panic and anxiety if there's not a proper plan in place. With this service, you and I will work together to identify and develop talent to fill these critical roles followed by building a strategy around their professional development, then a trial run to determine who should fill the role permanently.
At Incite!, we believe a well-supported board is a well-functioning board. Clients interested in this service want to set their board up for success with proper financial training, better understanding of a board's purpose and questioning around how their board can best serve the nonprofit.
Help wanted, please! Clients interested in staffing their board with the right people will receive one-on-one meetings with me where we'll discuss board objectives, chair positions, the different ways a board can function and, most importantly, what you want from your board. After all, what is a board without a purpose? Working with me, you'll never have to find out.
Everyone needs a break sometimes and that's one benefit in hiring me to facilitate your next board retreat. I'll work with you to schedule the day, craft an agenda and plan group activities that focus on team bonding through challenging, immersive activities. You'll just have to show up.
No one can do it all alone. That's why at Incite! we believe in building with people to make real change and impact.
Our services described below focus on the participation, training and growth of the people, staff and the community standing beside leadership.
Volunteers are the backbone of nonprofits. The key to retaining them is quality engagement and with my volunteer engagement training, I'll walk you through how to make sure your volunteers stay around for the long-term. After training with me, you'll be prepared to head a group of mighty volunteers to serve your mission and community.
One funding source isn't enough. Nonprofit leaders looking to create policies and best practices around securing resources for the long-term, will work with me to analyze their current funding sources, research common industry practices and craft unique strategies specifically for their organization. By the end, you'll have a fund development plan to guide your fundraising in the long-term.
You need to get the most out of your annual fundraiser. Clients looking to maximize their special event will receive my twenty plus years of experience and an examination of organizational event practices to determine which tactics can be improved to get the most out of your special day. Together, we'll take your event to the next level.
The internal work comes first. Organizations interested in reflecting on their methods, polices, practices and mission will receive detailed organizational assessments and staff-wide presentations from me along with multiple one-on-one meetings. Let's start the self-work.
Big goals require large amounts of funding. Capital Campaigns are multi-faceted with many moving parts that can easily get misplaced when not actively managed. By taking Incite! on as a consultant, you get my twenty-four years of campaign experience, and someone take the load off your plate. Let's turn your big goal into a reality.
Donor cultivation requires a good stewardship plan. If a nonprofit is interested in improving their donor relationships for better giving, better donor engagement and higher retention, partnering with us at Incite! takes your stewardship plan a step higher. We go back to basics, examining what's helped and what's limited you in your organization's current work. We'll create a stewardship plan to ensure both your donors and mission thrive.
Without a map guiding your organization, you're not giving your mission or community a fair shot. That's why Incite! believes in building with strategy.
The services described here center long-term goals, long-term planning and major goals to support an organization's mission.
Event planning isn't for the easily frightened. Whether it's your annual gala, the usual end-of-the year campaign or a local fundraiser, event planning requires a high-level of detail, thinking ahead and logistics. If you work with me, together we'll layout a timeline for your big day with detailed steps and milestones to keep us on track. Are you ready?
Sponsorships are a significant income source for many nonprofits. However, determining the cut-off for each sponsorship level and how to acknowledge large gifts without minimizing other's efforts can be difficult. As your consultant, I'll talk you through various benchmarking methods and how to best communicate them to your sponsors.
You need to know your audience before you start the work. If you're struggling to find your target audience, I can be the sounding board to bounce ideas off. Working with me, you'll get a personalized audience development plan crafted around your nonprofit's mission, vision and long-term goals. It's time to find your people.
Retaining donors is key to sustaining a nonprofit. Clients interested in improving their donor retention can partner with Incite! to get the "why" behind their donors' giving. Together, we'll perform a deep dive into your donor pool and develop a donor retention strategy tailored to your organization. This service will help you retain donors for consistent giving.
Keep your eyes on the prize. Strategic Planning is necessary for any organization hoping to have a lasting impact but it's not as simple as coming up with a goals list. As your consultant, I'll support you as we discuss where your organization is and where you want to take the work. This service includes an analysis of your finances, programmatic output, current donor pool and mission-driven strategizing.
Sign Up for Kari's Mailing List
Encouragement, tips, funny stories and first dibs on new services and education when you sign up via email. Subscribe to receive my newsletter and announcements.